Canary Islands 23 November, 2021
The largest teleworking event in Europe is back for its sixth edition! Join one of the three locations or enjoy the virtual experience wherever you are.
Get your ticket to the on-site event
You can choose to join the event in Gran Canaria, Tenerife or La Palma or follow it virtually.
See the agendas below
GET YOUR TICKET TO THE ON-SITE EVENT OR WATCH IT ONLINE
ON-SITE EVENT
Starting From
Networking opportunities in every location
Follow the event virtually on Hopin

Get access to the 3 stages
10% discount code with Iberia to fly to the Canary Islands
* The trips are valid from 5 days before to 5 days after the date of the event. This code is valid for flights operated by: Iberia, Iberia Express and Iberia Regional Air Nostrum
Be part of the largest remote work conference! This will be our 6th edition, and we haven's stopped growing. This time, we will do it colocated in 5 locations + online. Are you in?
Director of Software Development, Inetel
CEO, San Telmo Abogados y Economistas
Economist, Best in Gran Canaria ( SPEGC)
Founder, Adatto Consulting
Co-Founder, Future for Work Institute
Managing director, Proexca
VP Operations, Upcounsel Inc
Senior Vice President, Client Strategy and Consulting, Workhuman
Country Manager, SiteGround Spain S.L.
Co-Founder & COO/CXO, Boundless
Co-Founder & CEO, Basecamp - TED Speaker
Director of Digital Transformation and Innovation,Grupo Hermanos Domínguez
HR Manager, Philip Morris International
TUI Workation Project Lead, TUI Western Region / Benelux
Founder, No Footprint Group
Head of Content, e-Residency of Estonia
Co-Founder, Coliving Hotels
Software Engineer, CEO, Lasting Dynamics
People Analyst, Net Nigma
Co-founder, Time Doctor & Running Remote
Travel Industry Specialist
Talent Analytics, Automattic
Co-founder en Escuela de Trabajo Remoto
CoFounder & CEO, QCentroid, Remotefulness
Founder, Cactus Coliving & Coworking
Project Manager Tenerife Work&Play
Senior Marketing Data Insight Analyst, SAS
Business Consultant, Inetel
Ernesto Díaz-Llanos García
Hotel General Manager, MYND Hotels
Investor Relations, Mojomix
Co-Founder & CEO, Basecamp - TED Speaker
Senior advisor, investor and entrepreneur managing Archipélago Next Fund.
Owner, Rancho Feliz Tenerife & Your Team Retreat
CEO, LAUREON & Business Angel
Chief Executive Officer, Wooptix
Head of Inward Investment, PROEXCA
Institutional Relations Manager
Risk and financial analyst, Sodecan
Founder,Amarilla Coliving & Co-Founder, Your Team Retreat
Customer Solutions Engineer, Google
Project manager, Coworking in the Sun and Tenerife Digital Nomad & Remote Workers
Founder, Tenerife Job Training & Costa Adeje Coworking
CEO & Founder, Triple-O games, Oxford Blockchain Foundation founder member
Co-Founder, Pueblos Remotos
CEO, Instituto Astrofísico de Canarias
Co-founder, Rooral & Acumen Fellow
Producer, Director & Screenwriter Founder, Chukumi Studio & Festivalito La Palma.
Jose Joaquín Hernández Brito
Co-Founder & CEO, Basecamp - TED Speaker
Counselor of the Area of Economic Promotion, Employment, Commerce, Tourism and Sports, Cabildo de La Palma.
Co-founder & Coordinator, La Palma Renovable.
Tourism Councilor, El Paso
Intern & Co-founder, La Palma Works
Co-founder, Coliving "Casa Benahoares"
CEO and founder, Wave Tecnica Canarias
Tourism Promotion Sales Director, La Palma
Co-founder, Look Like Brothers Audiovisuales
Onrio program manager, Eclipse Foundation.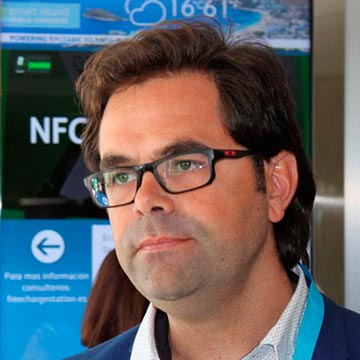 Head of Innovation Service, Proyecto y sociedad de la información
CEO, B-Graffos International
Founder, La Canela Coworking
Responsible for the Smart Island La Palmay Cities, Telefónica Empresas
Director & Owner, Caninfo Comunicaciones
Join us for the 6th edition of the repeople Conference on-site or enjoy the online experience from wherever you are! Don't miss out on the opportunity to attend Europe's largest remote work conference.

Check out our 2020 and 2019 talks to learn more about repeople Conference and the community of remote work leaders that have been part of it. 
Join our newsletter to receive our blog posts and only relevant news by email.